This plugin also allows guest users to Refund /Exchange/ Cancel their orders. They can send the request from 'Return/Exchange Request Form' form.

After clicking on the 'Submit' button, an order detail page will display with Refund, Exchange, Cancel Request tabs. By clicking on these buttons users can send the requests.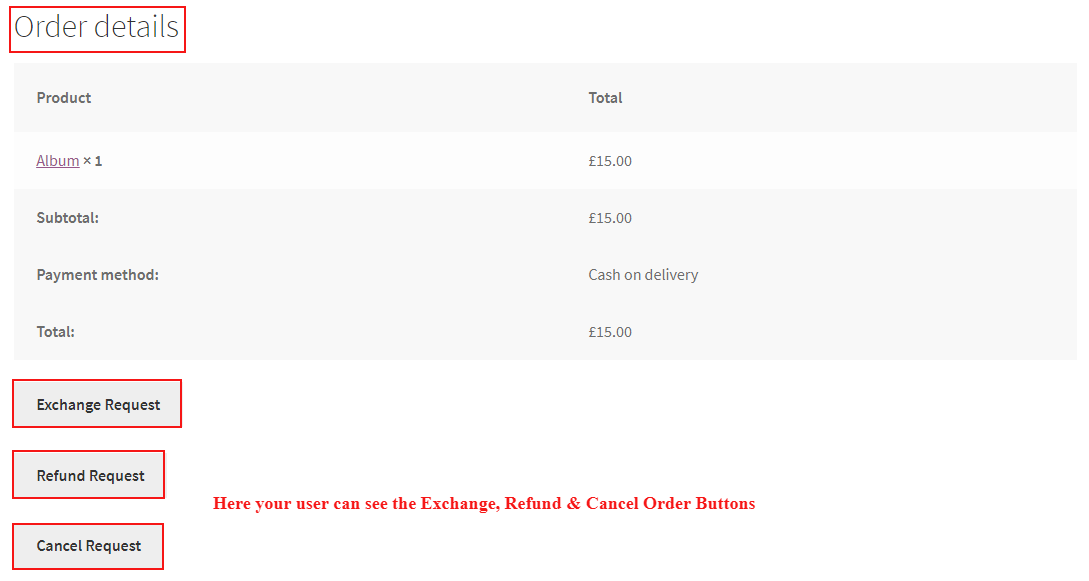 Refund Request:

Clicking on the Refund Button, A Refund Request Form will display. After filling out this form users can send the refund request to the admin.

 After Clicking on the Submit Request, Refund Request will transmit to the Admin.